Cruising Motorcycle Optical Illusion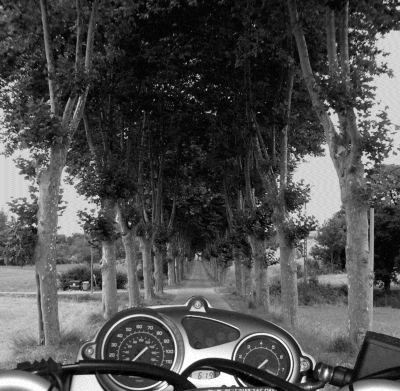 This interesting looping animation is consisted of only three frames. It creates an interesting illusion of fluid motion. Can you see the motorcycle cruising continuously in up-street direction?
If you concentrate and focus solely on the street in front of the bike, the illusion becomes clear. Be sure to open the animation in full size for even better experience!