I woke up this morning with the worst summer cold EVER! What a way to kick off 4th of July weekend, huh? I was supposed to be sitting around a BBQ with the family today, but I doubt that's even going to happen now. But, of course, I can't forget about you guys! As I was scrolling through my Facebook and nursing my orange juice this morning, this awesome American flag illusion caught my eye.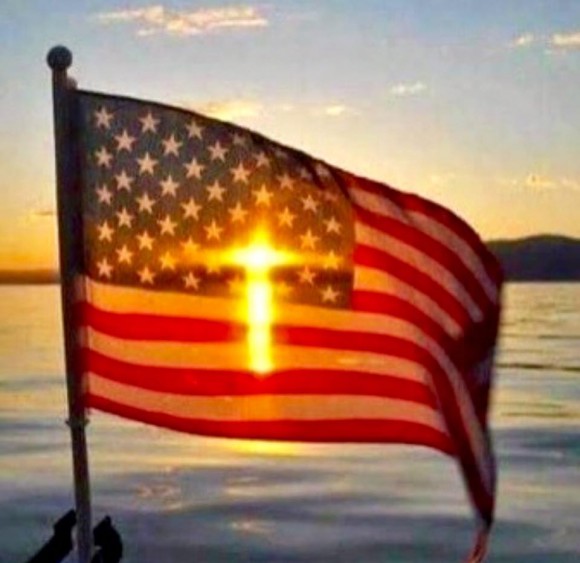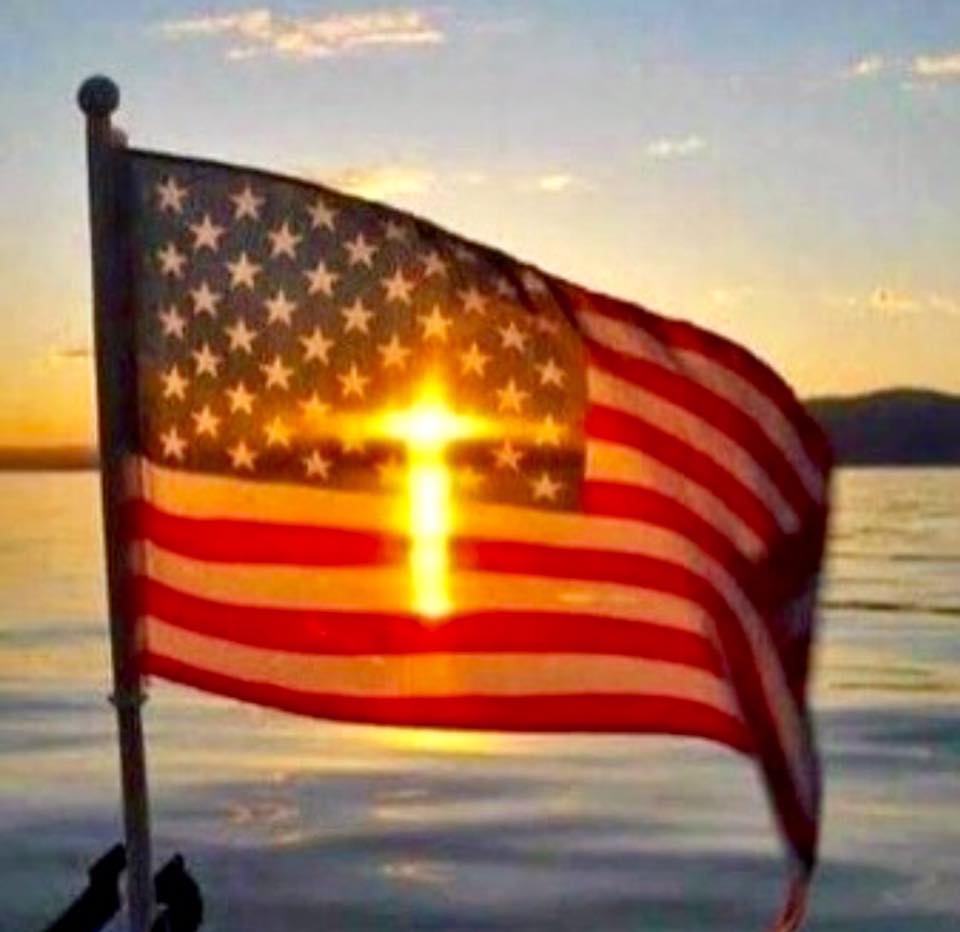 The sun in the background makes it appear as though a glowing cross is in the middle of this flag. I thought it was a pretty cool American flag optical illusion and pretty fitting for the 4th of July.
What do you think? If you love this illusion as much as I do, make sure you give it a good rating with the stars below!