It isn't every day that you run across an optical illusion that really makes you stop and go…"whoa"!
Hopefully, today's tube illusion will do just that…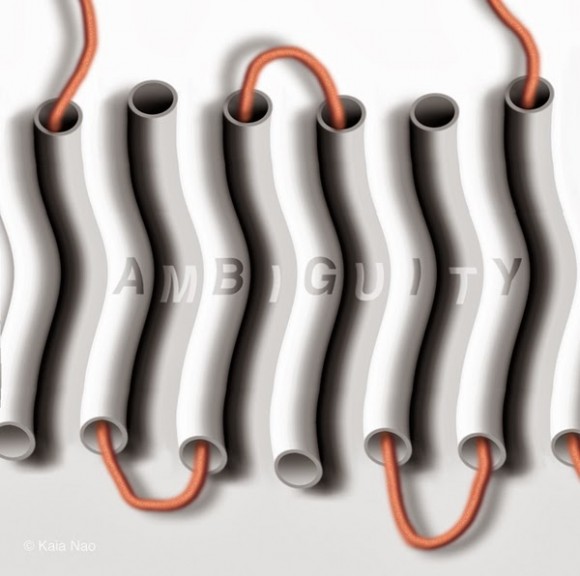 When you look at the image, it looks like the string is weaving a series of pipes, or tubes. Take another look, though. This tube illusion is actually a similar illusion to the blivet illusion. The space between the tubes at the top of this illusion transform into the tubes at the bottom of the illusion and vice versa. So, therefore, the thread that's being woven in and out of each tube would be impossible. It's definitely a pretty great illusion and very well executed.
As far as I can tell, this tube illusion is the brainchild of Kaia Nao, a pseudonym for artist Joe Hautman. There are actually lots of great original illusions and stereograms on the Kai Nao website, and it's definitely worth a look!
If you loved this tube illusion, be sure to check out our blivet illusion collection!