Happy Saturday everyone, hope you are all having a blast this weekend! Celebrities are often in the headlines for various good reasons and various bad things, depending on who the celebrity is. However, celebrities can also make for very interesting headlines, which is the case with today's optical illusion! The lovely celebrity couple in the photo is Liev Schreiber who has been with actress Naomi Watts for almost a decade, and the couple has two adorable children. However, when photographed together, sometimes funny things can happen! Now, take a close look at Live Schreiber and what do you see?  Does it not look like Liev Schreiber and Naomi Watts are some form of two headed monster?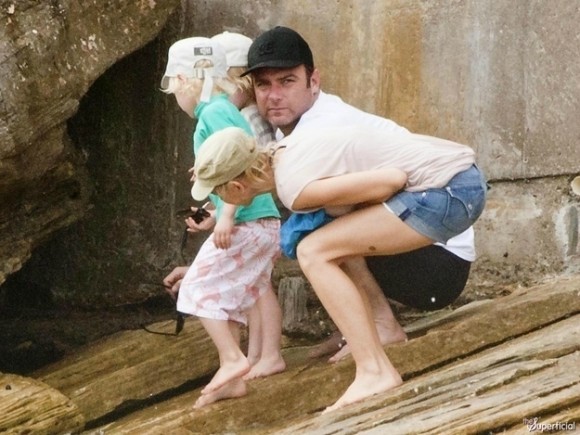 What else does this photo look like? It also looks as though this celebrity power couple is sharing the same shirt, especially because of the fact they are both wearing white shirts. So, what do you think of this funny illusion?
Ready for another mind boggling illusion to make your weekend even more fun and exciting? Check out this hidden tiger illusion, and what do you see? It is called the hidden tiger illusion, and do you see it? Well if not, just keep looking because there is a hidden tiger in there somewhere! Good luck!