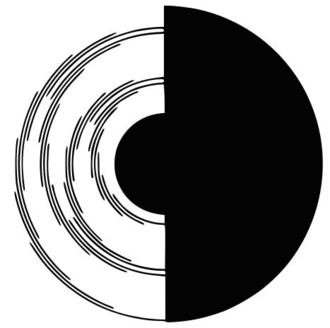 This is one of my childhood's favorite visual illusions, one you could literally have spent hours playing with! Unfortunately, back then I wasn't aware it was invented by C.E. Benham, and that it already had a name – Benham's Disk.
It was pretty popular back in the "old days", as you could easily make your own unique spinner using nothing but piece of cardboard, a pencil and a toothpick! So what is so special about it? In 1894, toymaker Mr. C.E. Benham discovered that a spinning disk with a particular pattern of black and white marks could cause people to see colors! Mr. Benham called his disk an Artificial Spectrum Top and sold it through "Messrs, Newton and Co."
Benham's Top (or Benham's Disk) has puzzled scientists for over 100 years. Let's see if the spinning black and white disk can fool you into seeing some colors?! Do you think you can understand why is this happening? At some point, you should also be able to see a radiation warning sign inside the spinner!