Tilt shift photography involves using selective focus and a shifted photo angle in an image. While the effect can be used for a variety of photo techniques, one of the most popular applications involves using the image to depict making real items and places to look like they are actually miniatures. The photos can be altered in the camera or later on, digitally by blurring parts of an image to look out of focus as though they are not in the same image plane as the focal point.
When you think about it, one of the strangest things about tilt shift photos is the fact that generally pictures of models are made to look realistic. If you shoot a model so it looks as though it's not real, you're doing a disservice to the model itself. So in a way, tilt shift photos involve a skilled photographer shooting a real setting to look like a model that was shot by an amateur who doesn't know what he's doing. And that intentional imitation of a mistake is precisely what makes these photos so fun.
These six examples, each taken by a different photographer, all show just how powerful the illusion can be in manipulating a scene to look like it's an imaginary setting.
There isn't much info about this lonely casa on the photographer, eljoja's Flickr stream, other than the fact that it is located in Barcelona, Spain. Even so, the cute brick building looks stunning when pictured all alone with no other homes or businesses in the area.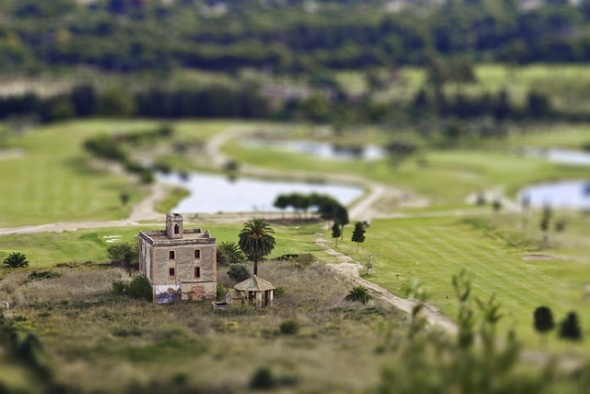 I'm not sure where Juan Pablo took this tilt shift picture of a typical city scene, but it's particularly great in that even the construction workers look like they are miniature.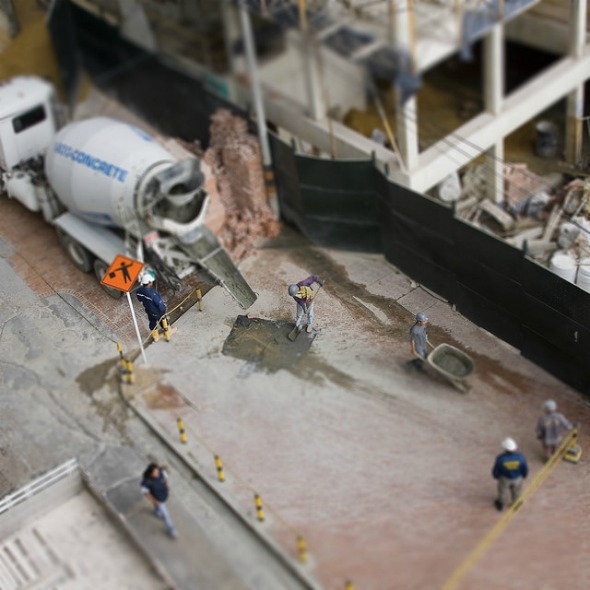 I don't know about you guys, but when I fly out of an airport, I focus on trying to pop my ears and thinking about how much longer I can wait before I can turn on my iPod. But Flickr user disparkys has much bigger ambitions during this short bit of early flight time, working on instead improving his tilt shift photography skills. I'd say he certainly nailed it in this picture, taken while leaving the Gatwick Airport in London.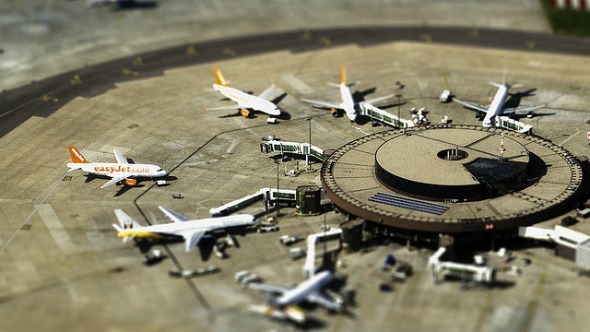 While most tilt shift images are shot from a high angle to add to the miniaturization illusion, they don't have to be shot from any particular view point, as evidenced by this tilt shift image of Santorini, Greece by Flickr user Stëve.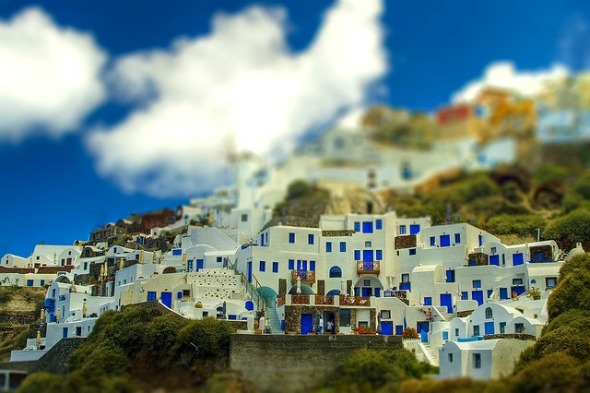 Ordinarily, a regular city scene presumably shot from an office building wouldn't be all that remarkable of an image, but when the tilt shift effect is used, things quickly become much more interesting. WagsomeDog's image of downtown Cincinnati makes the whole street look like it's no more than a foot tall.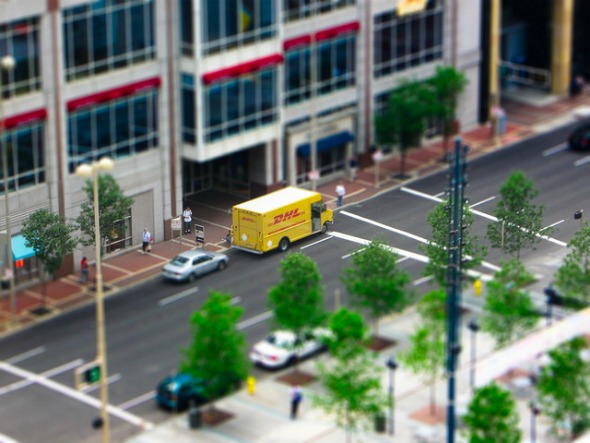 Rolohauck's tilt shift image of altes rathaus in Munich makes the old city hall look like a paper model so delicate that a gentle sneeze could cause it to rip and melt apart. While the photographer doesn't give any details about how he crafted the photo, the perfect focus separation between the front of the building and the rest of the image make it appear that he used the technique in camera, rather than using photo editing software.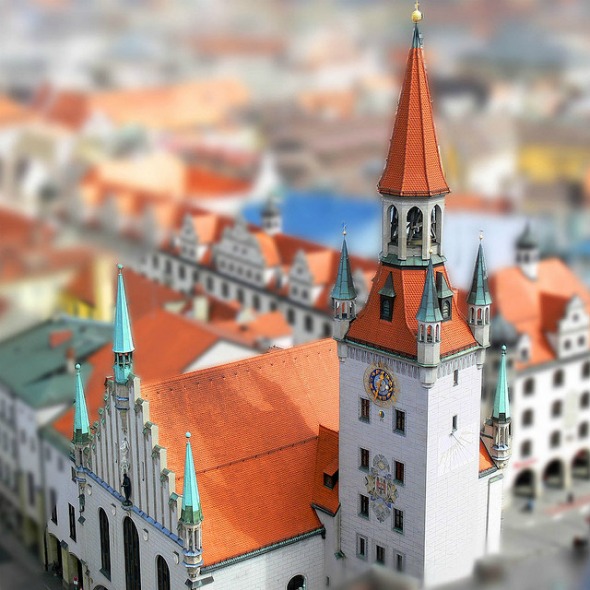 As much as I enjoy this effect, I have to admit, I've never been able to use it myself. I don't have the photography skills or photo editing skills to try it. Have any of you ever played with tilt shift imagery? If so, feel free to share the links to your images in the comments section.