3D Bird and Spider Drawing Optical Illusion
How's everyone doing today? A lot of you were probably off of work yesterday, so you're probably getting back to the grind today. Either way, I'm going to hook you up with a new optical illusion that will hopefully be able to put a smile on your face. This is a 3D bird and spider drawing optical illusion that is definitely an intricate piece of work. I absolutely love these 3D drawings, which is why I post them so much. It amazes me how creative some of these people can get with their artwork. Scroll down to check out this amazing 3D drawing that I've been babbling about.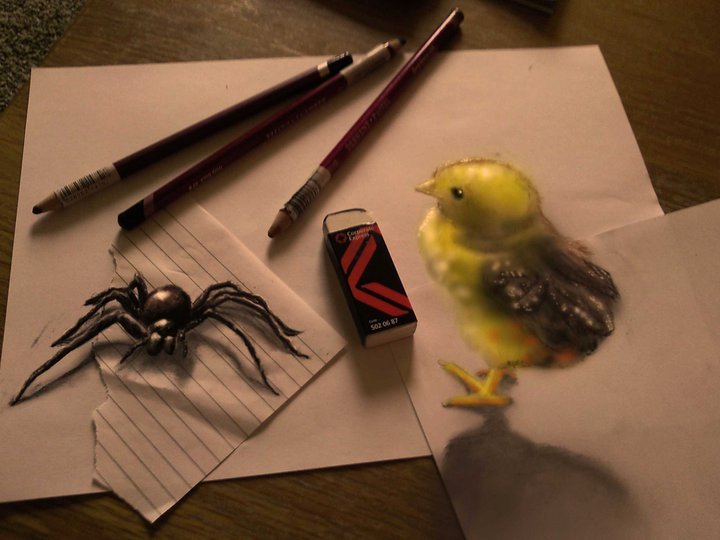 As you can see, this person has done some amazing work. They were able to draw two different characters in the art and make them both look 3D. They were also able to utilize multiple pieces of paper in the artwork, which gives it even more of a great look. If you liked this optical illusion, you should let me know by rating it by clicking on one of the stars below. If you want to be able to leave a more in-depth comment you can do-so by scrolling down to the comments section and posting one up. I look at the comments every single day, so I will definitely ready the comment you leave.