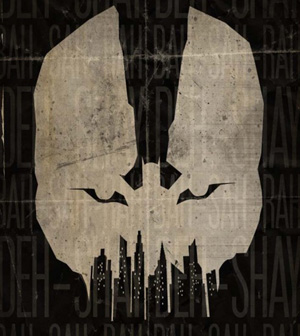 Last summer I've showed you an early teaser for the upcoming Hollywood Batman sequel, titled "The Dark Knight Rises". Now that we're just few months from the movie being released, let me show you another illusory poster I've stumbled upon lately. Those of you familiar with the plot will probably see the illusion faster than the rest, but either way it works great.
Am not 100% certain whether this poster is part of the official campaign, or just some cool fan-art homage to the franchise. Still, you should be able to see both the main character and the villain present somewhere in it. I just hope you like it!
Oh, and need I mention that we're just couple of fans away from our 30,000th Facebook fan? If you like this site, please help us share the buzz. You can contribute by mentioning us to your friends and family, as well as sharing our channel on FB!