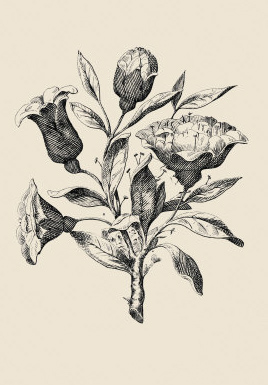 There was so much going on for the last few days I don't know where to begin from. After waves upon waves of new visitors "flooding" our site, the server almost exploded. So I made the decision and implemented cache technology into our web headquarters. The server load went down, yet our "Random button" stopped functioning. Same goes for Facebook comments. Please bear with me until this get fixed. I'm on it. If you notice anything else that acts weird (like star ratings?), please tell.
For the illusion, it's pretty similar to the one we already had. Those flowers on your right are much more then just flowers. At least from what I have seen. Can you spot the illusion(s) yourself? Where is it?
BTW, how do you like Jill's posts? In my view she got hang of it very quickly! I believe she'll manage to develop even deeper connection with you guys in the following days, and perhaps even present you with some of her fresh ideas for this site!