How are you all out there doing today? It's Wednesday, so I'm pretty excited. Half of the work week is already gone. I'm so excited for the weekend that I've already began making plans for it. Do you have any plans for the weekend already? If so, what do you plan on doing? Let me know in the comments below.
Today, I have another new optical illusion that will allow you to interact with the illusion itself. This is an afterimage optical illusion of a pretty woman. All you have to do is stare at the green dot on this woman's nose for no less than 30 seconds. After that, you should switch your focus to a blank surface in your house and you'll still be able to see the woman. If you want to make the illusion more intense, you can blink your eyes rapidly.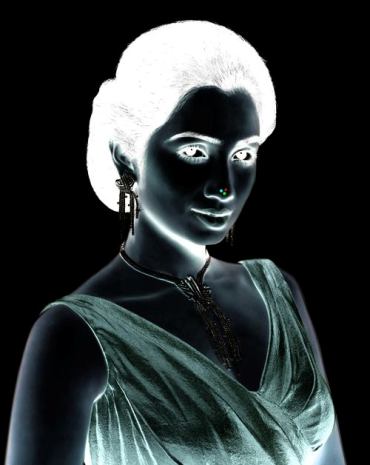 And there you have it! Were you able to see this gorgeous lady even after you looked away from the image? Let me know how you enjoyed this effect by leaving a comment below.
So, you want another optical illusion to check out? Well, I have a pretty cool one for you to look at. Check out this Disappearing Colors Illusion.