While we do a lot of skull illusions, few seem as romantic and touching as these three. In fact, Vurdlak already posted one by artist Karl Kwasny, who did the first and last ones in this post. I have to admit, I am attracted to Kwasny's art for the very same reason Vurdlak is – the clean lines with sweet imagery make them hard to ignore, especially when paired with a spooky poem, like the one accompanying Karl's Sisters illusion: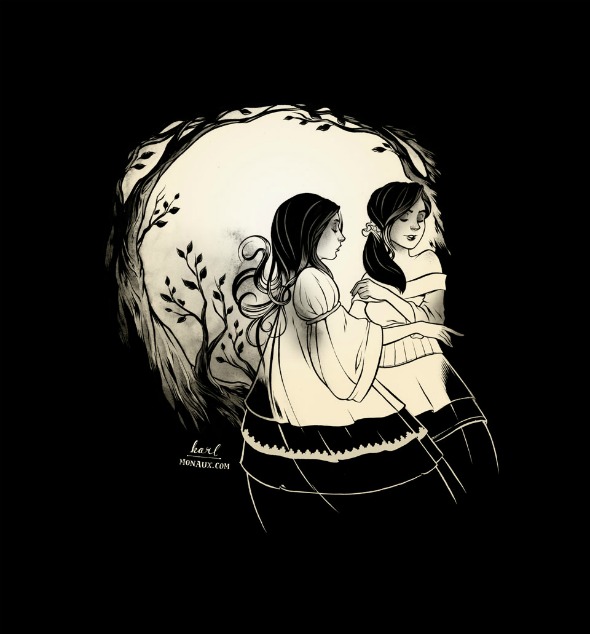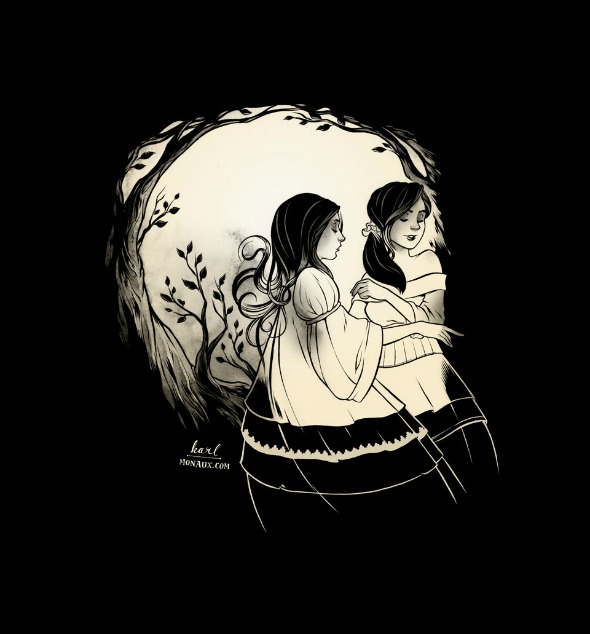 You'd better watch your footing
as the ground's like thickened cream
there's an awful secret
waiting down beside the stream
This next illusion was done by DeviantArt user MelloLover. While it might not come with a lovely poem like the one above, the artwork itself, adorned with the title Some of Us Change is simply beautiful. Everything about this work seems to invoke a story of dying love and a heartache…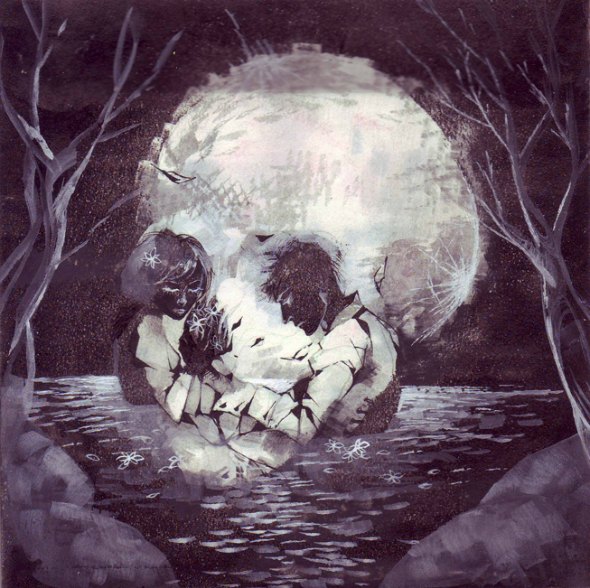 Lastly, another impressive work by Karl Kwasny, even though not having a poem attached to it, is still beautiful and tragic as it shows the two boys kids back to back against a full moon.
Update: Thanks to everyone who pointed out the one on the left is a girl, I should have caught that and didn't. My apologies for the mistake.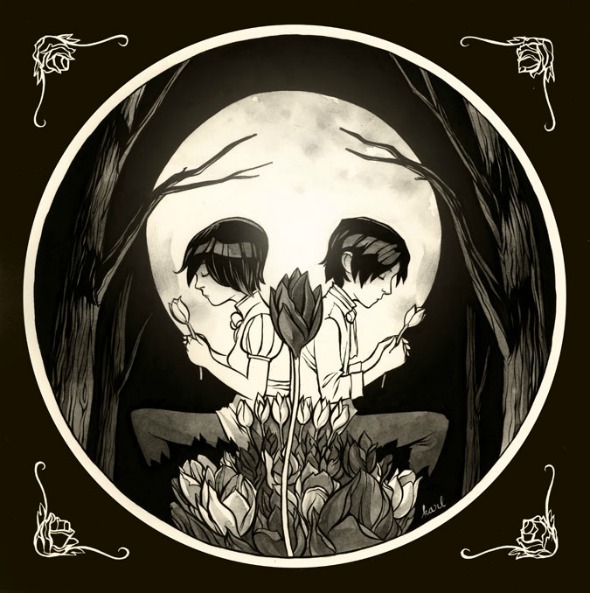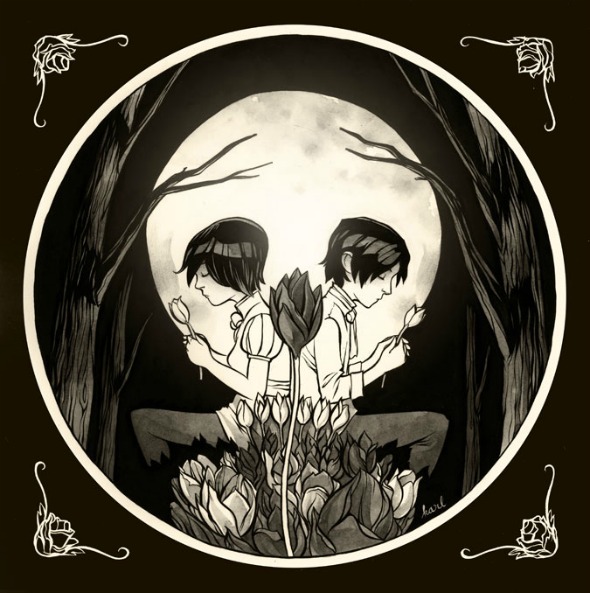 What do you guys think? Do these works make you feel for lost loves and deceased loved ones? Or are they too sugary-sweet and tragic to swallow?