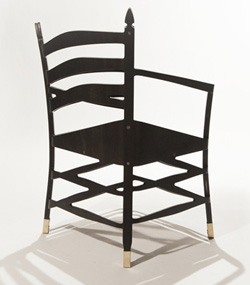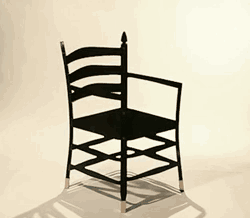 These chairs are something you do not get to see every day. Collection titled "The Hidden Chairs" by French design studio Ibride provides this beautiful, intriguing animated optical illusion you see on your right. It blew my mind first time I saw it! All of the chairs from mentioned collection look irregular and warped, but when you see them from a specific angle, their shape will remind you of the classic design.
When you see each of the chairs from a specific angle, you might easily mistake the right way to sit on them. Gallery below depicts this perfectly! The Hidden Chairs line includes three beech plywood chairs that follow three historical designs: "The Hidden Shaker", "The Hidden Terence" and finally "The Hidden Wagner".
Paris-based design trio Ibride comprises graphic designer Rachel Convers, designer Benoît Convers and editor Carine Jannin. The furniture was shown at Maison&Objet design fair in Paris, which finished last week. Let's see if they manage to trick you as well!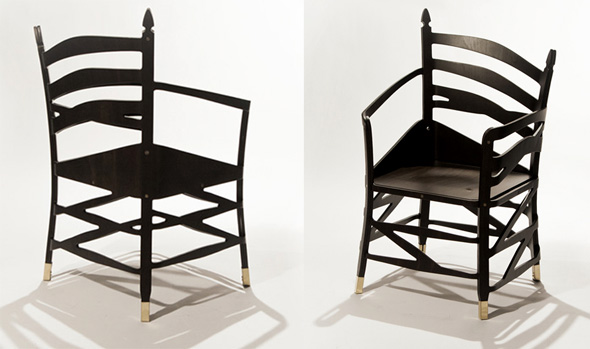 The Hidden Shaker is inspired by the austere furniture of the Shaker religious movement.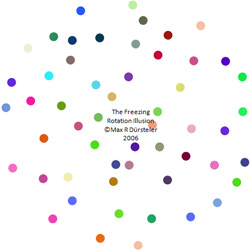 (Animated #gif below may take a while to load, so please be patient until it full loads.) If you observe the rotation of the central text label below, do you see it turning smoothly all the time? Does it seem to "freeze" from time to time? If you manage to cover or isolate the surround (swaying dots), you can easily see that the text is really turning continuously!
One possible explanation of this phenomena states that "assuming a stable surround, our visual system probably uses the surround as a reference to measure motion of the included objects".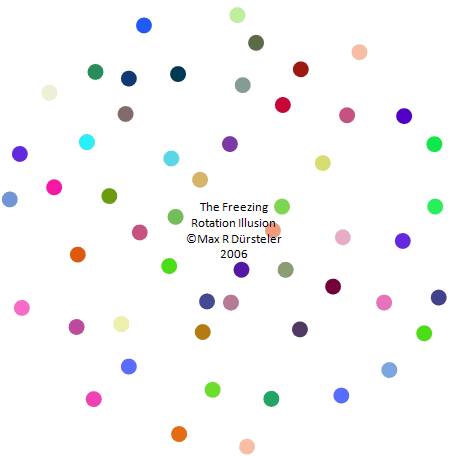 As we didn't have much anamorphoses lately, let me show you some of the latest works by Jonty Hurwitz. This whole trend started with #Salvador Dali, where back in the old days, artists had to make all of the necessary calculations on their own, for the anamorphic image to reflect properly. Sometimes they even painted on the fly, observing the reflection inside the cylinder and adjusting their sketch accordingly. Nowadays it's much easier to get the anamorphic version of any picture – there are computer programs that do this automatically. However, Jonty doesn't work with images, but creates 3d anamorphic sculptures instead. Check the gallery below and prepare to be amazed!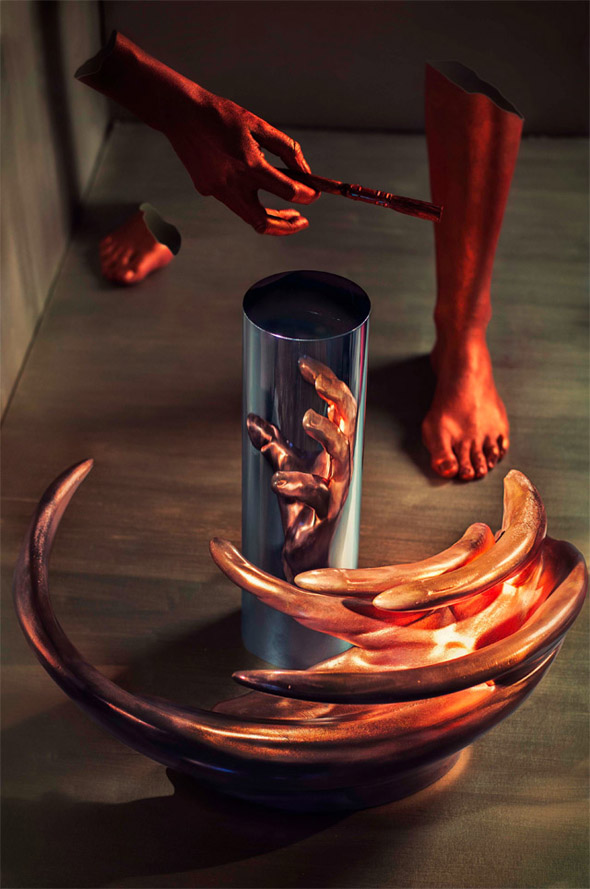 You may remember Dali worked with anamorphic images that were recreated on a glossy surface of a metal tube. As for Salvador Dali he did pictures and all mathematics by himself, as for modern figurative sculptor Jonty Hurwitz, computing is a first thing before he begins to create complex anamorphic sculptures. That's clear the process cannot rely only on hands and an eye.
This beautiful and effective "animated" illusion was sent to me the other day by Mark Grenier, our loyal fan and illusion enthusiast. I love it so much when you guys become proactive and start creating your own stuff! Quality material is always welcome within our community. I hope this motivates more of you to start sending your own takes on some of the stuff we featured in the past. To see this picture in higher resolution, click and open it in new tab!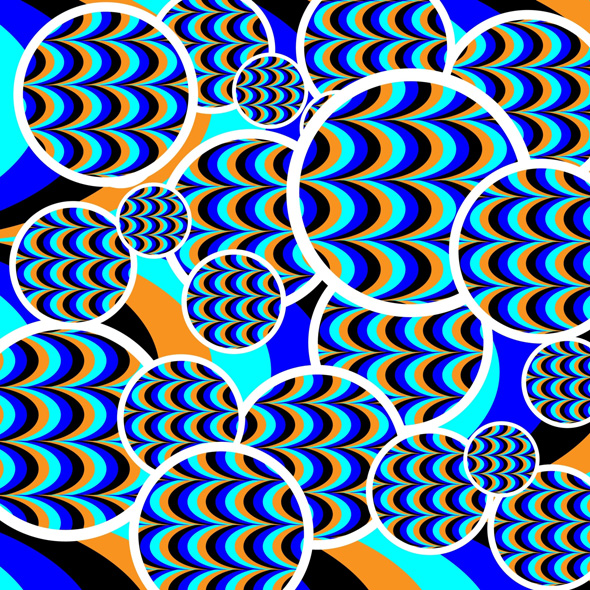 Even though I can't remember whether I found this photo myself, or if it was sent to us as another user-submissions, I perfectly remember how amazed I was when I first saw it. As explained earlier, #pareidolia is a psychological phenomenon involving a vague and random stimulus being perceived as significant. To put it simple, it happens when you see faces or animals in clouds, Jesus imprints on toasts, etc. In general, such "sightings" are usually too vague or subjective for effect to be decent, yet every now and then something of general interest pops-out. Below example is something I couldn't omit sharing with you guys… Hope you like it as much as I do!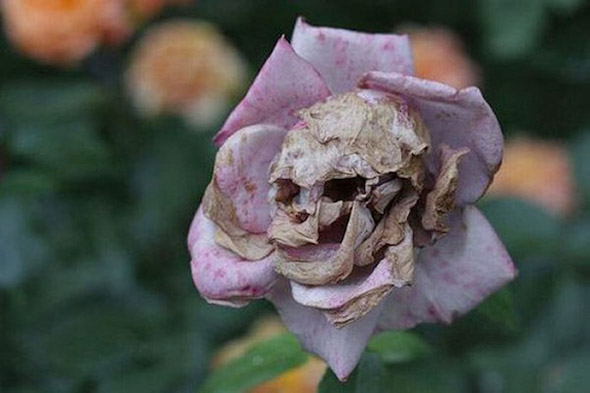 Igor Lysenko is a talented Russian artist, who has been working as scene-painter at Drama Theatre for the past 12 years. More importantly, he specialises in double vision and "secret-paintings". Each of the selected paintings below includes an element of surprise – a hidden motif, so to speak. Are you able to easily find it in each of his works? Try rotating them if you're stuck! Is the surreal-atmosphere dominating Igor's portfolio, or is it just me? I can't exactly pinpoint why, but I get this impression a lot!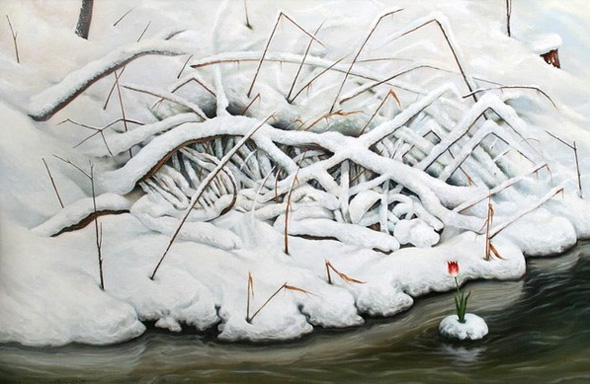 Continue Reading …
Another interesting illusion flew-in directly from Japan! As MindLab originally explains, non-existent contours are sometimes constructed by the brain to compensate for the missing sensory information. Check the four wheels in the second image – the "missing" parts can easily be mistaken as contours of the square, right? See what happens if we fill the missing segments with pink colored lines – the color seems to transparently spread throughout the inside of the contours. In same manner contour of a circle appears, right inside the center of the lines diagram to the right.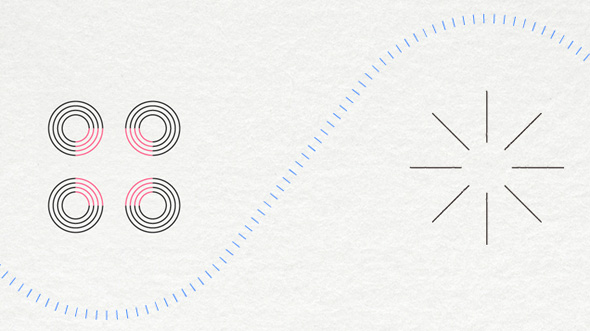 However, contours or surfaces don't appear if we only see the colored segments. Curved line above is made of nothing but short blue lines and demonstrates this perfectly! Now, if we add longer black lines next to each side of blue bar, curved blue band with subjective contours appears! How amazing was that?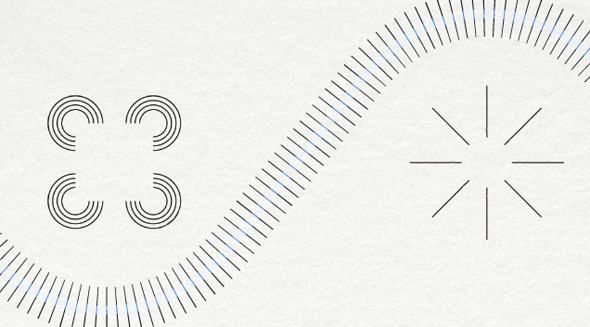 This guy Liu slowly starts to annoy me… After I have finally managed to see him in each of his previous stunts, he does it all over again, presenting us with whole new set of photos from his latest performances. Not to mention he's getting better with each blend! I guess we should be happy, but still… Time to roll-up our sleeves one more time, and exercise our awareness again. His newest #art installation is currently exhibited in Eli Klein, popular New York art gallery, and is titled "Hiding in The City".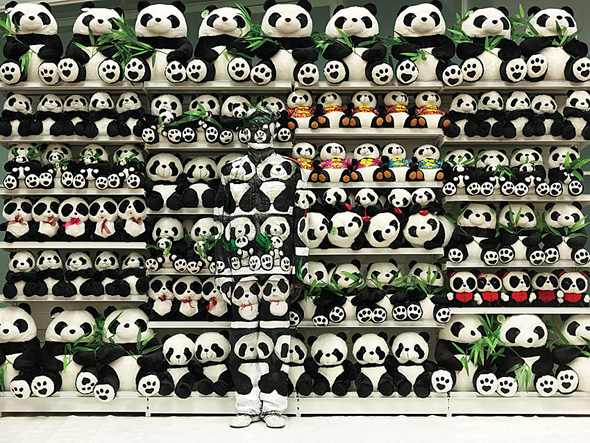 Each one chooses his or her path to come in contact with the external world. I chose to merge with the environment." – Liu