Flickr user mamassage knitted this cool anamorphic scarf that looks like it's just another stripped scarf until you see it from the right angle -then it reveals a hidden alien pattern between the stripes. Even if you stare at it long enough without tilting it, you'll eventually see the aliens, but I doubt you'd really notice while someone was wearing the scarf.
It's a little like this striped Garfield picture Vurdlak posted back in April. A good knitter could even make a scarf from that, although Garfield would undoubtedly appeal to an entirely different crowd than the alien from this scarf.
Personally, I'd love to wear a something like this, knowing I was the only one who would know about the illusion for the most part. Would you guys wear this or at least one with a similar illusion knitted in?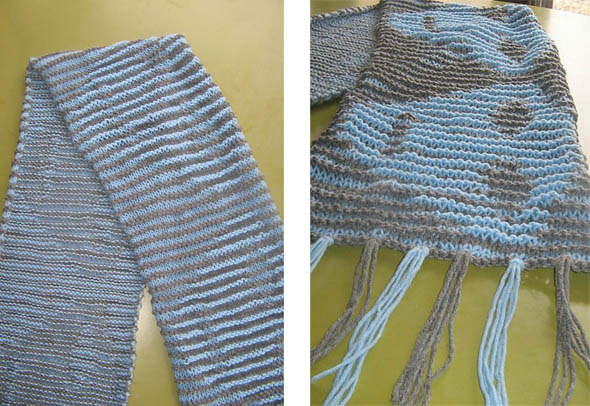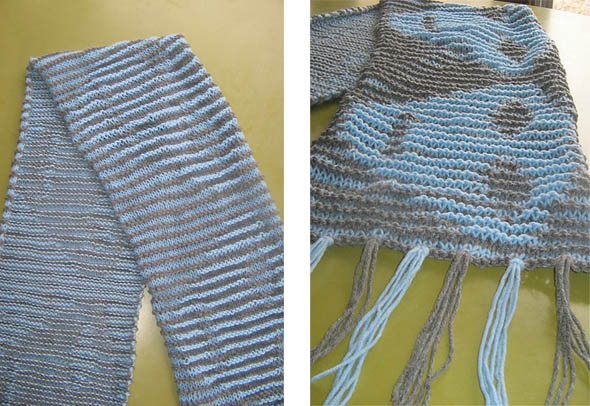 P.S. Here's another example that found it's way through. Thank youTrevor for sending this in!