Check out this funny looking mural below. It was exhibited in IUPUI's campus, in the Honors lounge by Shea Strauss. Mural's design is more than it appears at first glance. There are some words, subtly incorporated into the twisted lines. Are you able to see them? Take your time. Solution – after the jump…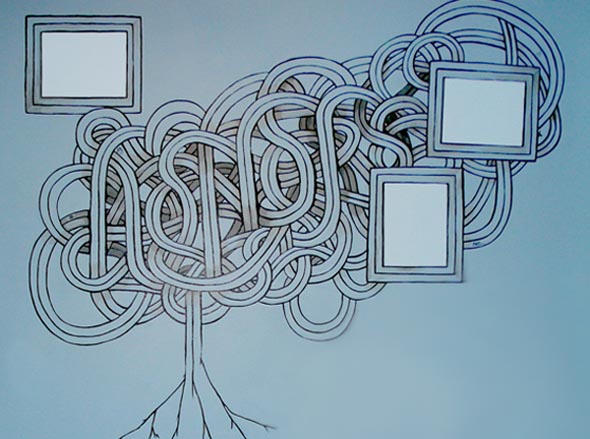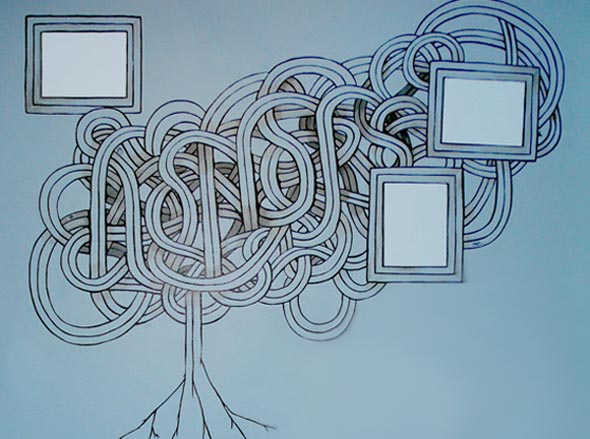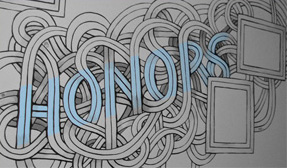 As you see, the answer is not so easy to figure out. I was too completely stuck before I found this solution picture on your right. Author behind this intriguing mural is Shea, a designer, artist, student, and manatee enthusiast.
Yesterday, I took some time and fully redesigned the widgets page. This was on my schedule for months, but somehow I kept avoiding this (for ages). Hope you like how results turned out. Old time visitors will probably see this as less important update, but I hope that the new design will present you the widgets in better view, and show you how useful they can be. If you feel like it, I advise you to take a look – who knows, maybe you'll find something intriguing as well! BTW, I have updated the Newsletter and iPhone App page as well!