We've featured the work of Kurt Wenner before, but not nearly enough given the amazing talent of the artist. In fact, in many cases, Wenner's art appears to be even more realistic than many of the other 3D chalk artists we feature because he frequently opts to include a back wall into his works, giving them even more dimension. Take this installation at the Waterloo Station in London, for example. Sure the man on his couch watching television has a lot of depth, but by adding a truck full of 3D animals crashing through the wall, it's easy to feel just as shocked as the man in the artwork.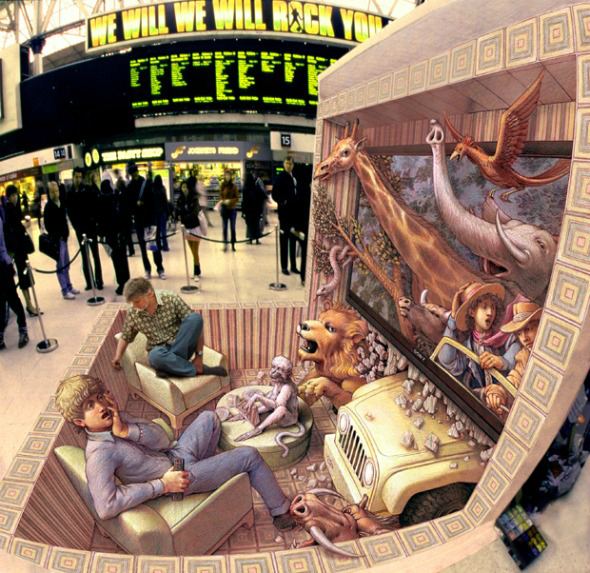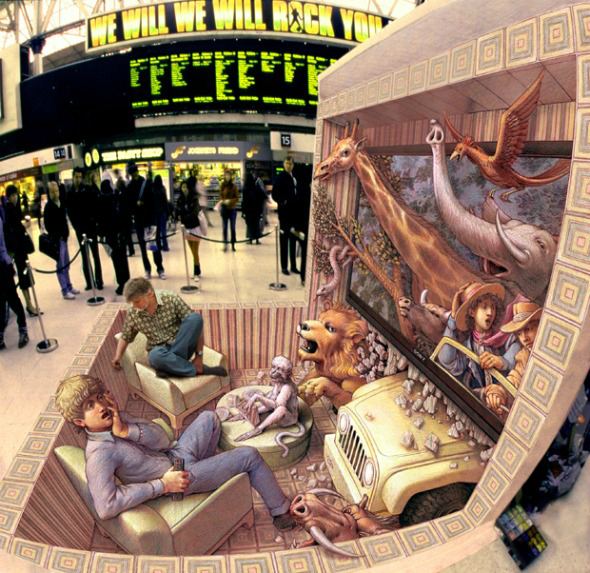 Here's another example incorporating a back wall to the artwork. Sure he could have stretched the piece over a long space of sidewalk to play with our perception, but by creating this ad for Celebrity Cruises with a back wall, the drawing looks right no mater what angle you view it from.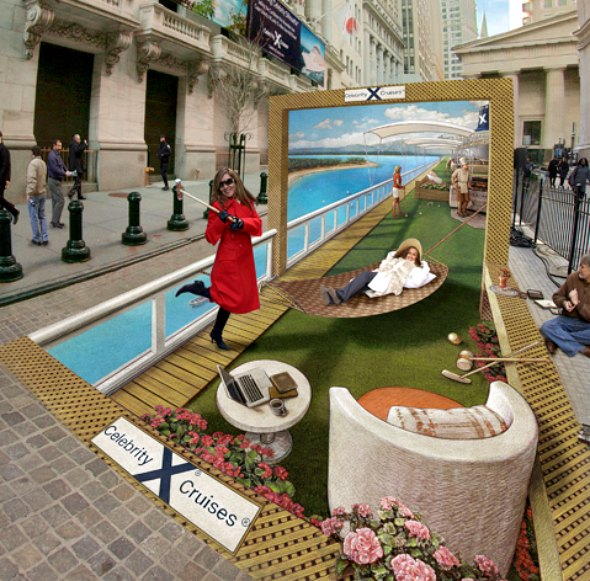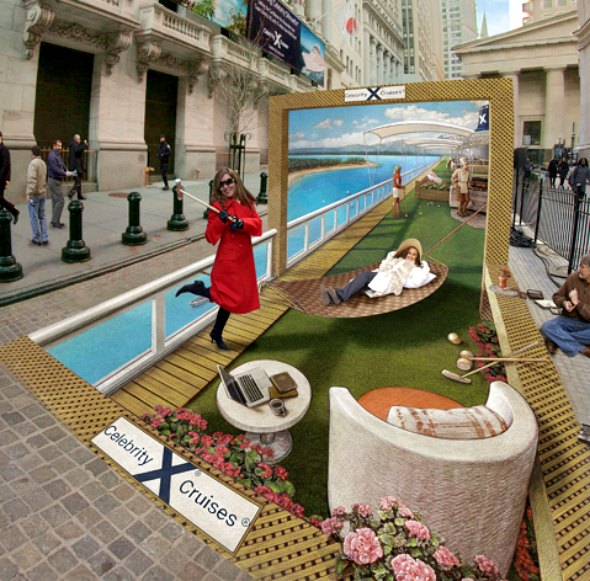 Of course, he doesn't incorporate backdrops into artworks that don't need them. In fact, adding a background to this reflecting pool illusion might actually distract from the amazing likeness of the actors portrayed in the sidewalk.
If you need further proof that Wenner is certainly one of the masters of his craft, consider the fact that he was the first 3D chalk artist to conceive of an interactive chalk drawing as seen in this photograph from 1987.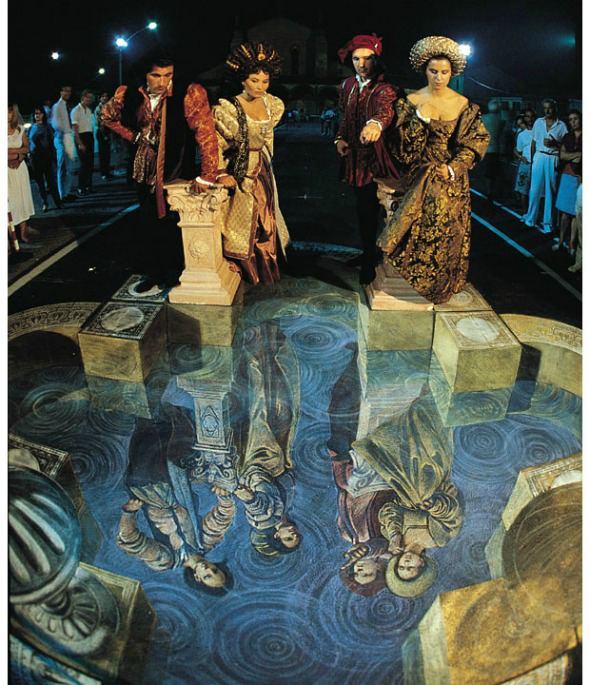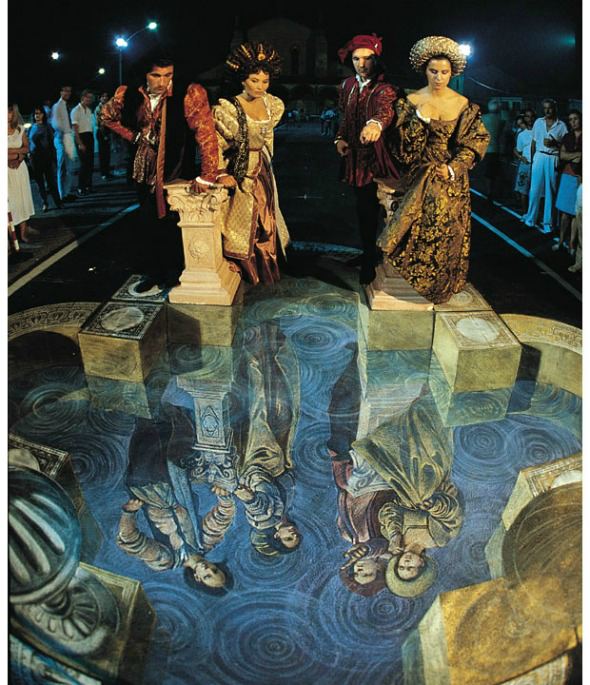 Zip-lining across a city street can be fun, but it's nothing compared to flying across wild terrain. For those that don't have the time or money to get away from it all though, Wenner offers a grand compromise with this gorgeous canyon advertising the beauty of wild British Columbia.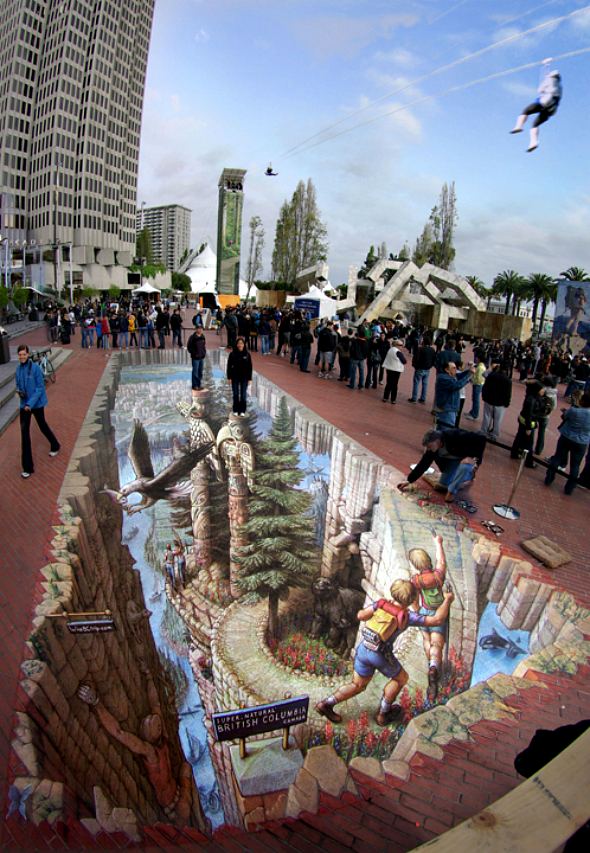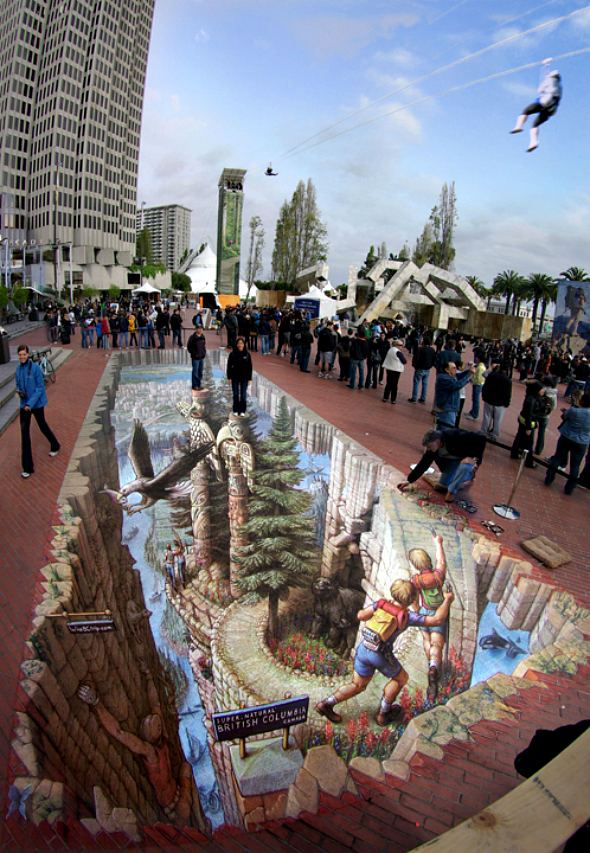 For more great works by Kurt Warner, don't miss this piece in the Telegraph, or just visit his website.