I'm very proud to announce that we have developed "Daily Optical Illusion" iPad+iPhone App. Apple just released our application inside their App store, and from this moment its ready for sale! It took much time and patience to get this app developed, but now it works flawlessly and includes all your favorite optical illusions, daily updates to your iPad/iPhone/iPod, and much much more. New illusions appear each day!
iTunes: iPad App · iPhone App · Download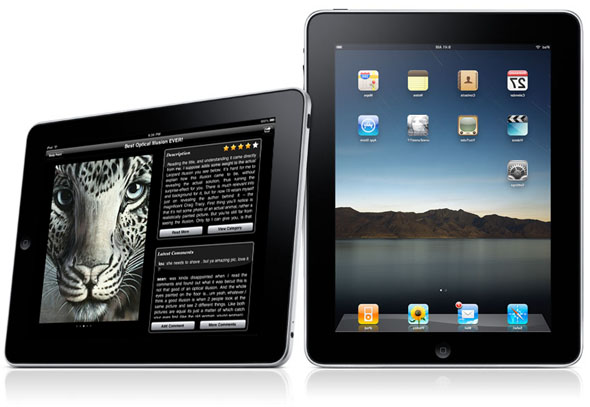 The universal app costs $2,99 ONLY $0.99, but this includes life time of illusion updates. This is an opportunity for you to show us your support. In return you'll get most awesome app for you iPad or iPhone that will never ran out of fresh content (as it pulls new illusion from our website each day). To recap what is included inside the app, read below. Download here (wait for iTunes to open), or search for the "Daily Optical Illusion" in Apple App store.
each day a new optical illusion on your iPad, iPhone or iPod Touch
hundreds of categorized archived illusions
browse the latest illusions, and see their description, comments and ratings
both vertical and horizontal mode supported
comment from inside the application
built in browser for extra info
get the newest content from your favorite website wherever you are

for SUPPORT write to: 102drivellc AT gmail.com
Few More Screenshots: