Regular readers may remember that I was planning a trip Universal Studios shortly after posting my recent forced perspective article. While these pictures from a previous trip to the park may not technically involve forced perspective, it still was fun to be able to take interactive photos with the cartoon characters from The Simpsons. My boyfriend and I took these while they were building The Simpsons Ride and had these fun partitions up to block off the construction from the public.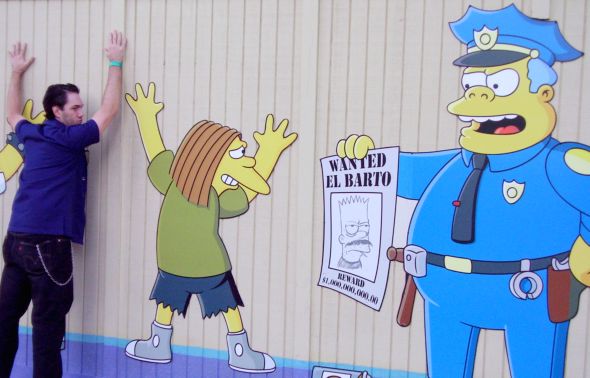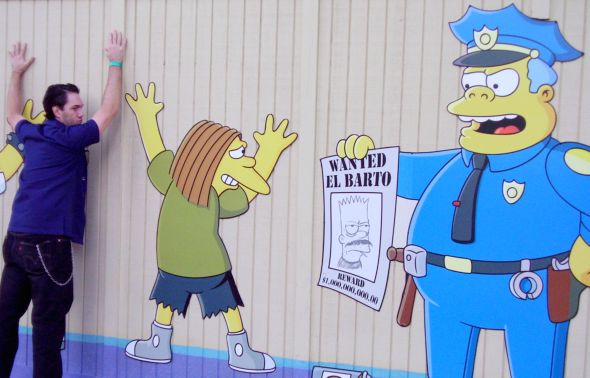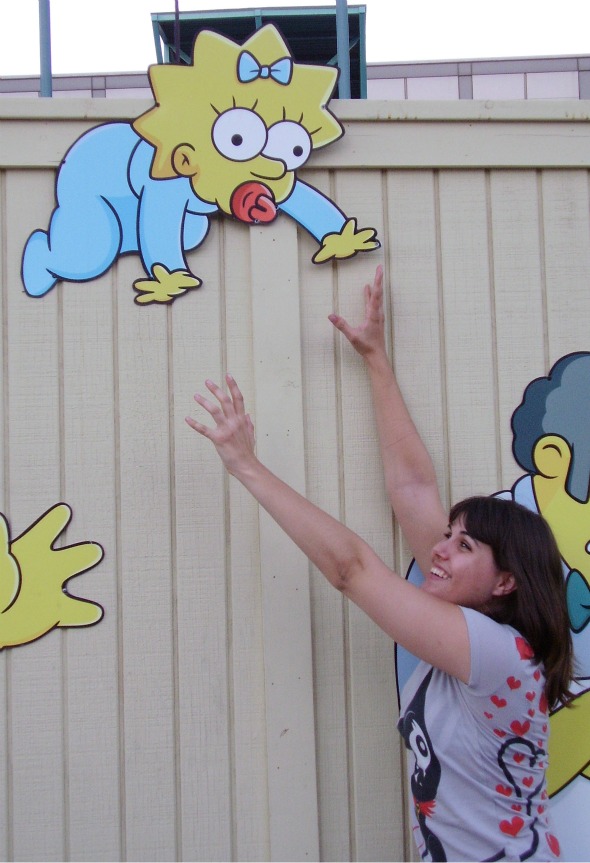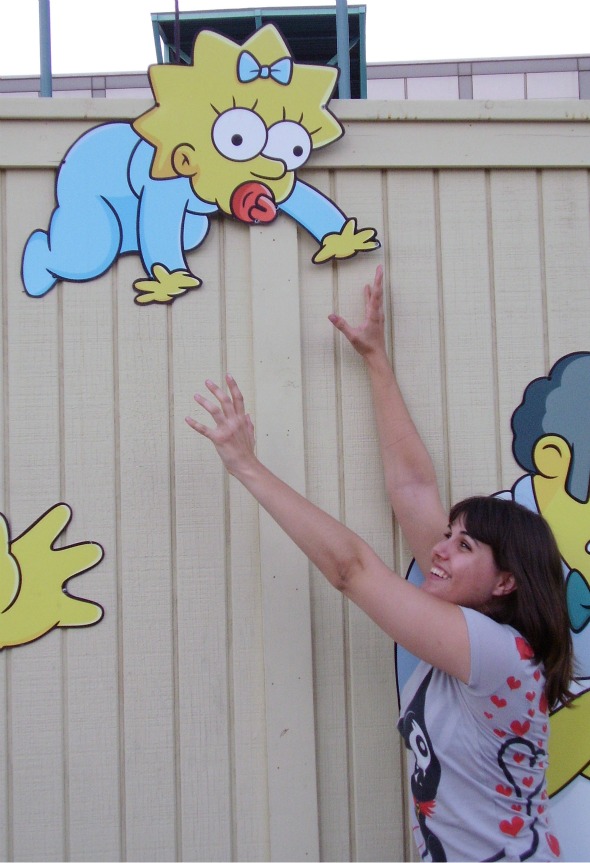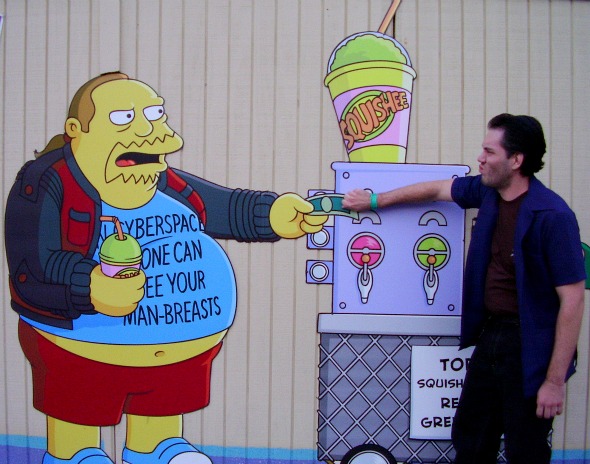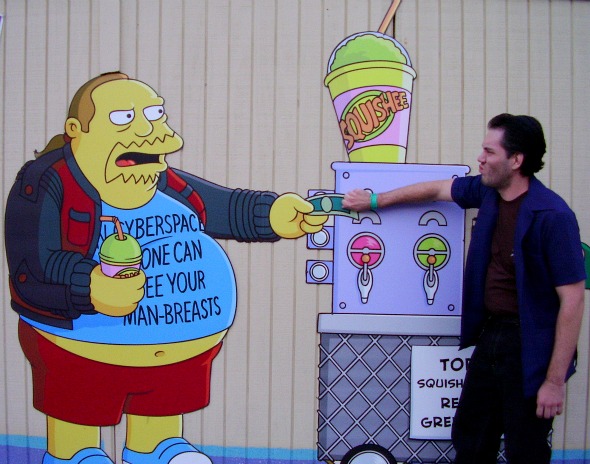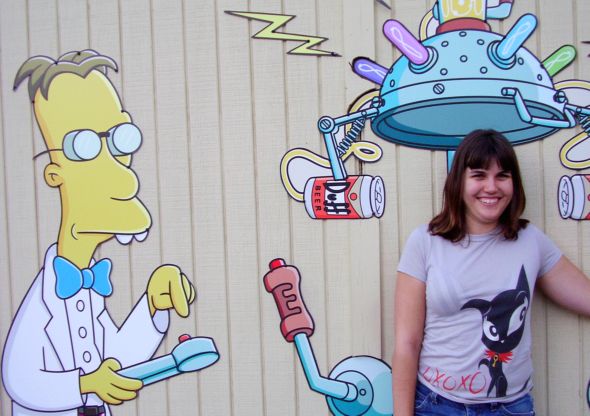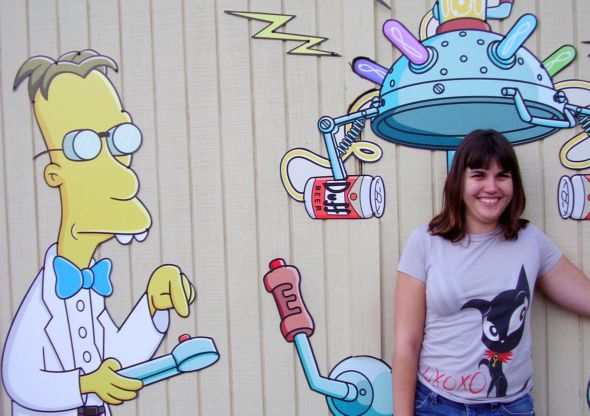 While I didn't end up getting any good forced perspective images during my most recent trip, I did learn a lot about the illusions used in movies to convince us that what's on the screen is actually going on in reality. There are tons of special effects used in movies, from set models to green screen to motion capture, which is why a trip to Universal Studios is so cool. They really try to explain these effects and use them to interact with park-goers in real time. Perhaps the best example was their Special Effects show, which can be seen in its entirety here:
What do you guys think of these kind of movie illusions? Would you like to see more of them on the site?