Imagine stepping into a room in the local art museum and suddenly not knowing where to step because the ground appears to be completely uneven. But that's exactly what would happen if you  happen to visit Kunstraum München in Munich, Germany. At least, if you happened to visit after Heikie Weber finished putting her installations up at the gallery.
That's because the artist's surreal creations convert ordinary rooms into mind-melding creations that seem impossible to walk on…of course, with art this fantastic, it seems a shame to trod on it anyway! But the most impressive part is how Heike does it…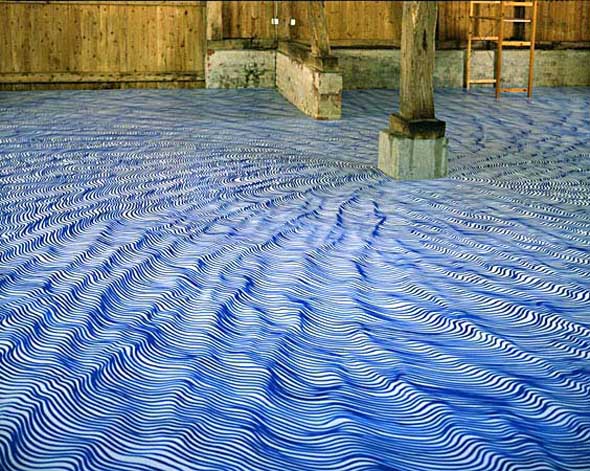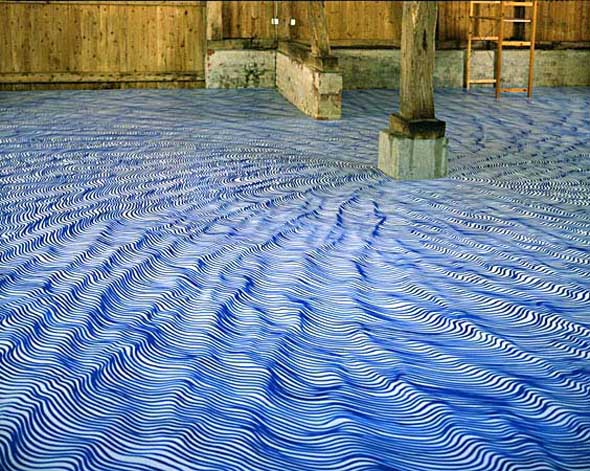 From gentle, sea-like blue waves to red wobbling carpets that look even stranger when reflected in the mirror, Miss Weber's creations turn something as simple as walking through a museum into a mind-altering experience.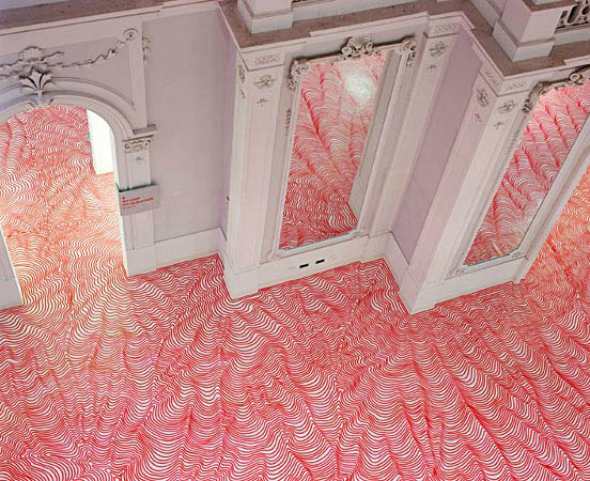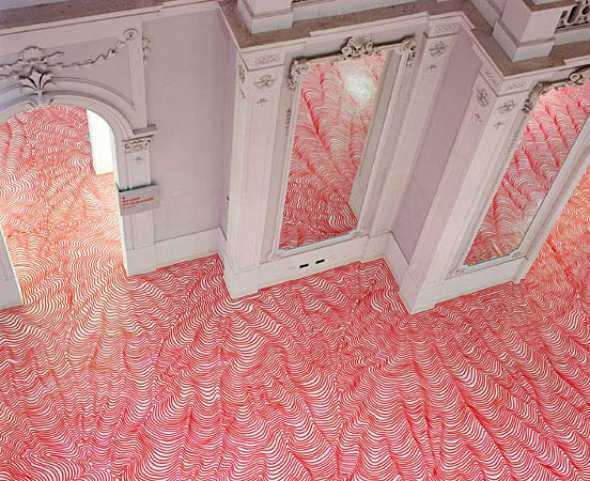 Perhaps just as impressive as the actual outcome though, is the way in which Weber actually creates her masterpieces -one line at a time. That's right, each of these massive installations were created with nothing more than a colored permanent marker and the steady hand of the artist. Imagine how time consuming these projects are, as some of the rooms used in her installations have measured almost 2,000 square feet in size. That's a whole lot of markers and even more hand cramps.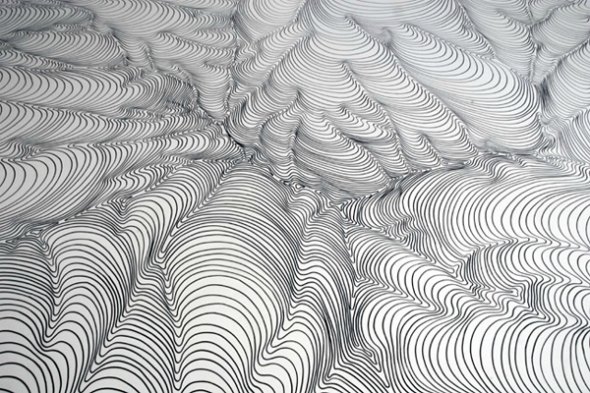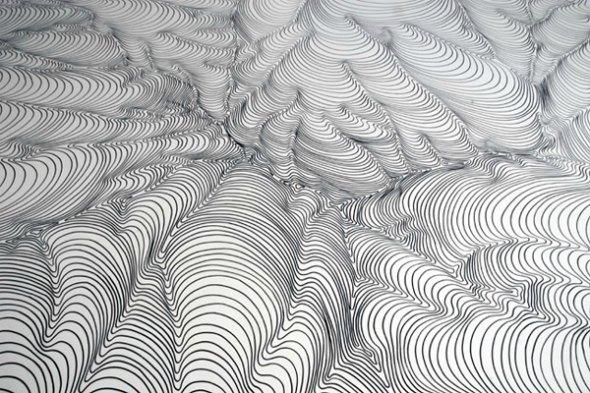 Even so, the results are no doubt worth the hard work, as the flowing flooring really makes us stop and think about the ground we are walking upon. And isn't the entire point of art to get the viewer to think?