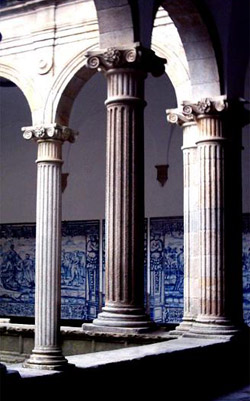 I got this photo some time ago, which was sent to me by one of our fans (who else), and even though it struck me as an awesome real-life optical illusion, I hesitated posting it online as it was obvious there has been some heavy photoshopping involved.
Never the less, I think the illusion in its essence is perfect. Moreover, it became even more interesting when I noticed the second illusion it hides. It took me few moments before I realized that the central column isn't the only Escheresque object present. Perhaps it's central placement and focus distracts people's attention from noticing the second illusion, which isn't much different itself.
How long did it take you to realize them both? There were some other posts on this site, that showcased real-life Escher Columns in action as well. Unfortunately, I can't decide which were the best cases. Help me, and post a link (or attach image to your comment, if you wish) to your favorite ones!