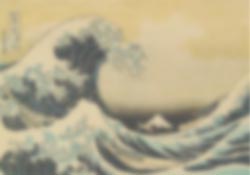 I've posted an interesting animation below, one that loops indefinitely between two simmilar pictures. Before you start, I'd like you to wait few seconds before the animation loops to it's start. You'll know it when you see left image blurred, and the right one in high contrast.
Ok, once you're set gaze for a few seconds at the fixation cross in the center of the two neighboring images. After 10 seconds two new halves will appear, and I want you to judge the contrast of these halves.
What did just happen? At first, the difference between two halves was more than obvious – one was blurry, and the other one sharp. After the change, on the left part you initially perceived high contrast, and on the right noticeably less contrast. The right one became somehow darker, am I right? This effect persists only for a few seconds. After a while (moving your eyes around the picture should help) it becomes apparent that the 2 new halves are both identical. All of this has something to do with Contrast adaptation and Contrast gain control, but let's leave this to someone more qualified – I'm sure there are many of you out there smarter than me. Don't hesitate to share your explanation!