Spot The Object Category
(38 votes)
Twenty-eight things are wrong in this picture below. Can you spot them all? Use comments to post your findings… I found only one, well didn't look that much, but seems pretty hard. My finding is that wind is blowing strangly here, since there is smoke coming out of the chimney and going right, while trees [...]
(44 votes)
There is a word hidden on this Rupee bill. It's quite large and pretty obvious if you ask me, now that I know of it. Can you spot it? If not, try opening this post for explanation where it lyes, you'll wonder how you didn't notice it before… There's also Illusion concerning 5 Canadian dollars [...]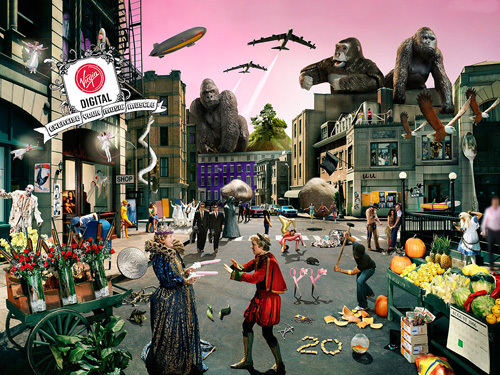 Alright, not your every-day Optical Illusion, never the less "The Virgin Digital Find the 75 Bands" competition is the cleverest piece of marketing I've seen in ages. If you haven't already got the picture in your mailbox, you can get the full-sized image by clicking on the image below. This Competition is guaranteed to provide [...]
(32 votes)
Can you see the face in this picture? Well, after "Many Faces Illusion", "Many Faces no.2″ and "Dolphins Illusion" it shouldn't be hard to spot only ONE face in it? If you solved "Coffe beans Illusion" this should really be pice of cake for you! If you really can't spot it, jump inside the post [...]
(36 votes)
How many Dolphins can you spot in the image below? Hint: there are much more than two!
(23 votes)
Can you spot two numbers in this wonderfull picture of an oversized building?
(29 votes)
In addition to original "Jesus Illusion", here's another heavenly one. See these stripes? They aren't as usual as you first presumed. Try walking away from your screen or just narrowing your eyes… Incredible and divine picture will appear. Still not trembeling? Or if you still aren't amazed, the following picture will hit you – in [...]
(117 votes)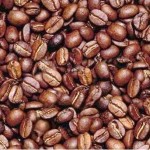 Can you spot the hidden face in this "Coffee Bean Man Illusion"? Once you find the face in this coffee beans pile, every next time you look at this picture you will see it immediately!