Tests Category
(47 votes)
Would you believe me if I told you that you can read the letters below? Infact you will read them as easy as you can read this text. Try solving this "hard" Illusion. (The letters aren't in Japanese actually!) If you still can't read it, be sure to check the first comment with explanation ;) […]
(50 votes)
Can you guess what does this image show? No? Don't worry, it isn't one of those Sigmund Freud testing cards. I can assure you it is actually an original (old) photograph, made in black and white technique, and wasn't digitally tempered in any way. The solution is quite simple, in fact.
(41 votes)
Woow!!! This has to be the coolest audio illusion of all times! Apparently, using the Mosquito device, UK pupils have recorded the ultra-high sound that is audible only to under-20-year-olds. Your hearing gets progressively worse around the age of 20, so if you play a sound on the edge of your hearing spectrum, unless you […]
(28 votes)
I love this advertisment! Don't know what it represents though, but one thing I know for sure, is that it gives you "comfortable drunk feeling" like Drunk Test did before.
(41 votes)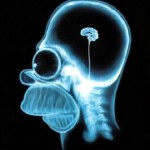 Acocdrnig to an elgnsih unviesitry sutdy the oredr of letetrs in a wrod dosen't mttaer, the olny thnig thta's iopmrantt is that the frsit and lsat ltteer of eevry word is in the crcreot ptoision. The rset can be jmbueld and one is stlil able to raed the txet wiohtut dclftfuiiy. Now read this text […]
(16 votes)
Loyal fans, Mighty Optical Illusions gives you ultimate diverting test! "Senses Challenge" is on-line test provided by BBC, where you can test your previously learned knowledge on various optical illusions. Before you take this test, be sure to check most of the illusions on this site, and I grant you high results! When you get […]
(62 votes)
What do you see in the picture below? Look at the picture, then jump inside this post for an explanation. Scientific research showed that children can't recognise erotic scenes. Instead they see 9 dolphins. On the other hand, adult's mind is rather "corrupted" so adult person may have problems spoting 9 dolphins at first eye […]
(48 votes)
Try to figure this one out! How is it possible that two is equal to one, when we all know that that isn't true. Try to spot the mistake one of the twins made!