Multiple Meanings Category
(15 votes)
The idea came from Apple as inovative way for users to compose their own Mosaic Screensavers, and in the same time great advertisment for Apple's products, like iPod, Mac etc. You can download the software here, and play arroud with it, it's much fun! Try it. You might also want to check Steve Jobs Photomosaic.
(29 votes)
This ironic billboard for "Bush Reelected" edition of Veja Magazine won number of prizes arround the world. It isn't noticable at the first sight, but if you know how to read "between the lines", you will notice there's a Davnici-Code-style of encrypted letters between the first noticed "Victory" letters. Can you decode it and read [...]
(40 votes)
If you don't know what Cumulus is, I can tell you that it's certain type of cloud you can see in the image below. And the can, well it's just can… I really loved this optical illusion, because it shows you how easy you can make one yourself. It's very creative photgraph if you ask [...]
(18 votes)
This installation took place in France, in the Church of the Jesuits – Museum of Beaus-Arts. It appears that it's just an ordinary circle that hangs from the wall, but the truth behind it, is that it's made of 8 separate parts, that are few meters one behind another! When looked from a certain point [...]
(36 votes)
Just look at the image below. I suppose, first thing you see is a fish on a plate. Right? Well now tilt your head 90 degrees to the left, and you should be able to see a young girl's face instead of sea creature. Even the letters in the top corner magically transform from saying [...]
(33 votes)
Eventhough this car is called Mini, it appears it can take hundreds of people in it's inside. Maybe this is just an illusion, or some magic trick, but it's great advertising idea for sure! Way to go Mini! If it was only true… More of simmilar billboards can be found on Billboardom.
(26 votes)
Summer is here, never the less here's one illusion that reminds us of Autumn. I'm personaly more of a summer type, but beleive it or not, some people prefer Autumn… there are even Winter-type of people! Never understood them, but hey, it's free world! Isn't it? The question is: do you see falling leaves or [...]
(39 votes)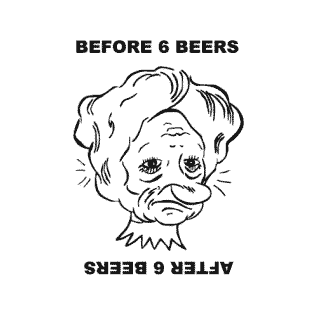 Here's one animation that was sent to us by fan Steven Aparicio. It's funny as you may see, and the trick is that the image shows face even when it's rotated 180 degrees. Still, the faces are not the same, as you see. This reminds me of the time we went out, had couple of [...]