Impossible Objects Category
(52 votes)
You thought those impossbile objects I posted week ago were just nice delusional images. Think again; now you can see them constructed in real life! Hehe, kiddin' it's about shooting angle ;)
(39 votes)
Not to bore you only with Optical Illusions and Magic Tricks, here's a little assigment for you: for your Mighty Homework contruct this object. When you do so – be sure to send it to us, to convince us you did it!
(23 votes)
The "Droste Effect" is named after the Dutch Droste company's famous cocoa packaging in which the nurse on the package carries a plate with a package, on which there is the same package, etc, etc… In a same way following picture is done. Click on the images below to see the animations of the Droste [...]
(26 votes)
This one is also not done by digital modification. Either way, probably easy to guess the trick anyway – [via].
(51 votes)
How many shelves do you see? Do you see 3 or 4?
(34 votes)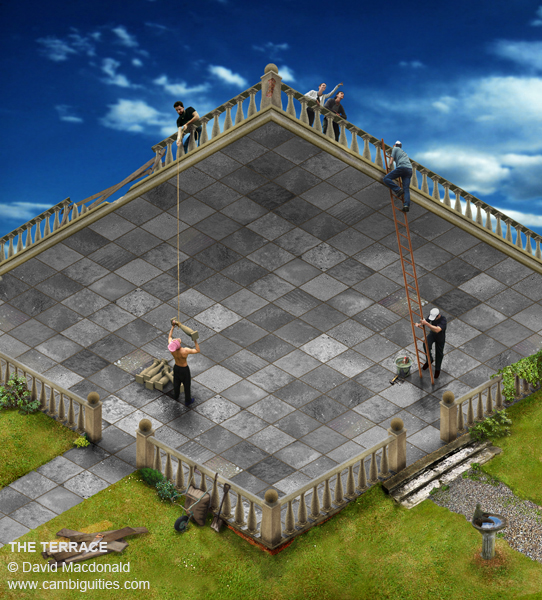 An interesting look at the parallel world where anything is possible! What you see below is a successful variation of the "Folded Chessboard" classic painting done by Sandro Del Prete. Titled "The Terrace" this illusion became so popular around the net, that not many are aware of its original author – David Macdonald. The illusion [...]
(114 votes)
How can this be true? Observe the picture precisely, and answer will come. Feel free to comment this illusion, but please don't spoil other's fun by revealing the answer.
(20 votes)