Jill Harness
Number of written posts: 59
Contact: contact@jillharness.com
About:
Jill Harness is a freelance writer, amateur chef, and a sucker for animals. She writes for a number of websites, including Rue The Day, Mental Floss, Neatorama and Oddee, and in her free time she likes to write dumb jokes and weird short stories. While not typing on her computer, Jill spends her time playing video games, going to the zoo, playing with her dog and visiting Disneyland and the zoo. Google
(62 votes)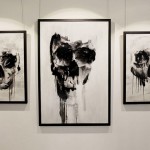 Why is it that romance and death go so well together in art? Perhaps it's the idea that true love is eternal, which means that even in death the lovers will stay together. Or, maybe it's because death will eventually conquer any romance, no matter how powerful. Maybe it's that true love will lead us […]
(48 votes)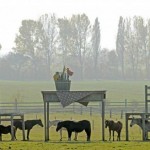 If one pill makes you larger and another one makes you small, then someone must have been quite busy distributing those pills to the following photographers. Their subjects are all sorts of wrong sizes. And not just people have been given them magical pills, no sir! Below photo of horses in a field in Doellstaedt, […]
(71 votes)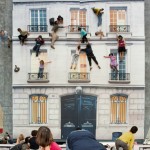 Unless you're Spiderman, hanging off  the side of a building can be rather exhausting and crawling or walking along its facade are even more impossible. Fortunately, for all those wannabe superheroes, artist Leandro Erlich has developed a system that allows you to see what you would look like as a gravity-defying, building-climbing comic book character.
(43 votes)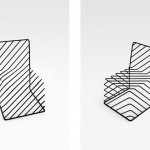 If you're looking to take a seat, Masayuki Hayashi has you covered -provided you happen to approach his chair from the right side. If you approach from the left hand side, you'll instead be left wondering "where's this chair he promised me, and what's up with all these weird black lines?" That's because the artist's […]
(53 votes)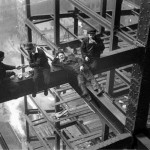 As a Moillusions reader, you've undoubtedly already seen your share of Penrose Triangles both here and elsewhere. Even so, the concept remains fascinating, particularly when turned into real-life objects, because the design itself is, in actuality, impossible. That's why this Steelwork Illusion created by Deskarati is simply so fascinating -the illusion is so subtle and […]
(75 votes)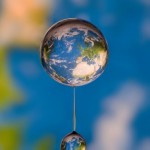 You probably already know that about 70% of the Earth's surface is covered in water, but did you know you can make an entirely new one from just one drop? Ok, to be fair, it's only an upside down reflection of the world as portrayed on a map, but, still, I doubt any of us […]
(81 votes)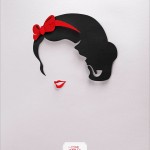 The best thing about a library is that when you're done reading one book, you can just trade it in for another. This way, you never have to run out of new titles to enjoy and you never have to pay a cent for the privilege of borrowing a book – provided you return your […]
(128 votes)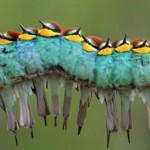 Just look at that cute, fuzzy little caterpillar. It has such vibrant colors and those spines seem so unintimidating that they're mere existence is actually kind of adorable. But, wait a minute… we are on Mighty Optical Illusions blog! An ordinary picture of a caterpillar (no matter how cute it is), would just be weird […]