We feature a lot of chalk drawings here, but this one stands apart from the rest if only because it is the new Guinness World Record holder for largest chalk drawing. The creation by Joe and Max, was commissioned by Reebok to help promote their CrossFit sneakers (hence the brand name seen on the left side of the canyon above). The creation took a full week to complete (it rained most of the week) and stretches 1,160.4 square meters (3,807 square feet) and is 106.5 meters (345.5 feet) long. That's a serious jump in size from the last Guinness Record holder for the title, Chinese artist Qi Xinghua's Lions Gate Gorge, which stretched over 892 square meters.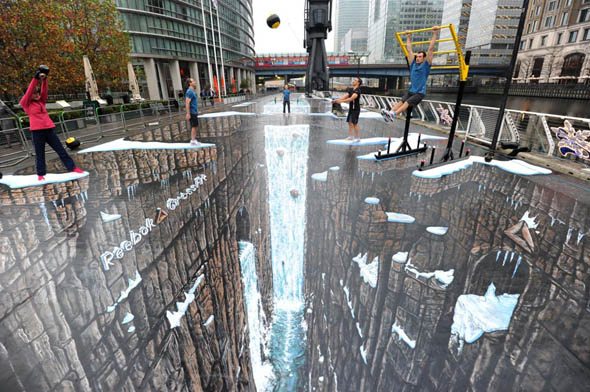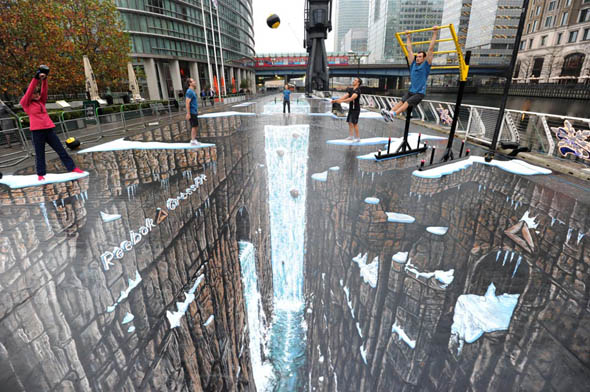 Actors pose with gym equipment on what the Guinness World Records bills as the world's largest 3D painting, at Canary Wharf in London (November, 2011)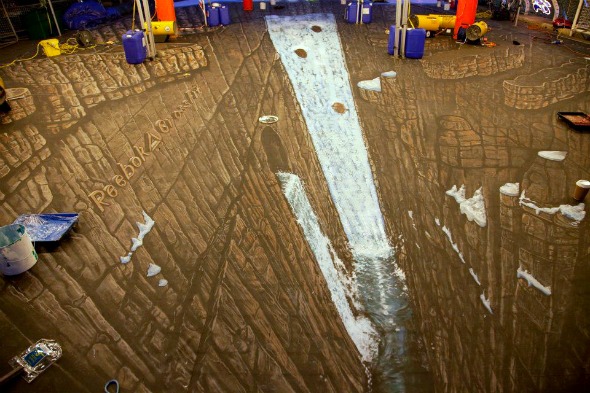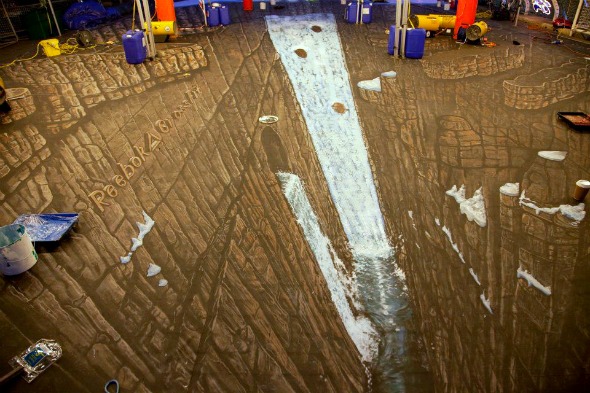 This record-breaking drawing was created in London's West India Quays, Canary Wharf, but even if you were in the city at the right time, the chances you got a glimpse of it are pretty slim…despite taking seven days to put up, it was removed the day after it was finished.